Turning Centers
Doosan Lynx 300
Capacity: 17.7" Diameter, 30.1" Length
Max RPM: 3500

Mori Seiki SL-250B
Capacity: 15.3" Diameter, 22" Length
Max RPM: 2000
Mori Seiki SL-4A
Capacity: 13" Diameter, 18" Length
Max RPM: 2000
Mori Seiki CL-20A
Capacity: 8" Chuck, 8" Length, 2" Bar
Max RPM: 3000
Mori Seiki SL-35B
Capacity: 16" Chuck, 19" Diameter, 24" Length
Max RPM: 2000
Doosan Lynx 220 L
Capacity: 8" Chuck, 11" Diameter, 24" Length
---
Lathes
Harrison Alpha 1550S Combination Lathe
GE Fanuc Alpha 1000 Control
Capacity: 22" Diameter, 72" Length
Max RPM: 1800
LeBlond 24" Regal
Capacity 34" Diameter, 60" Length
5" Thru Spindle
Max RPM: 1200
---
Hones
Sunnen ML-4000
Automatic Hone
Sunnen MBB-1660
Manual H
---
Grinders
Jones & Shipmen
Suprema 650 Cylindrical Grinder
12" x 26" capacity
Okamoto Model Linear 6.18B with Sony DRO
Okamoto Model PFG 612
Travel X12", Y6"
Okamoto Model PFG 618
Travel X18", Y6"
Okamoto
Automatic Grinder
Travel X24", Y12"
Harig Super 612
Travel X12", Y6"
Horizontal Machining Centers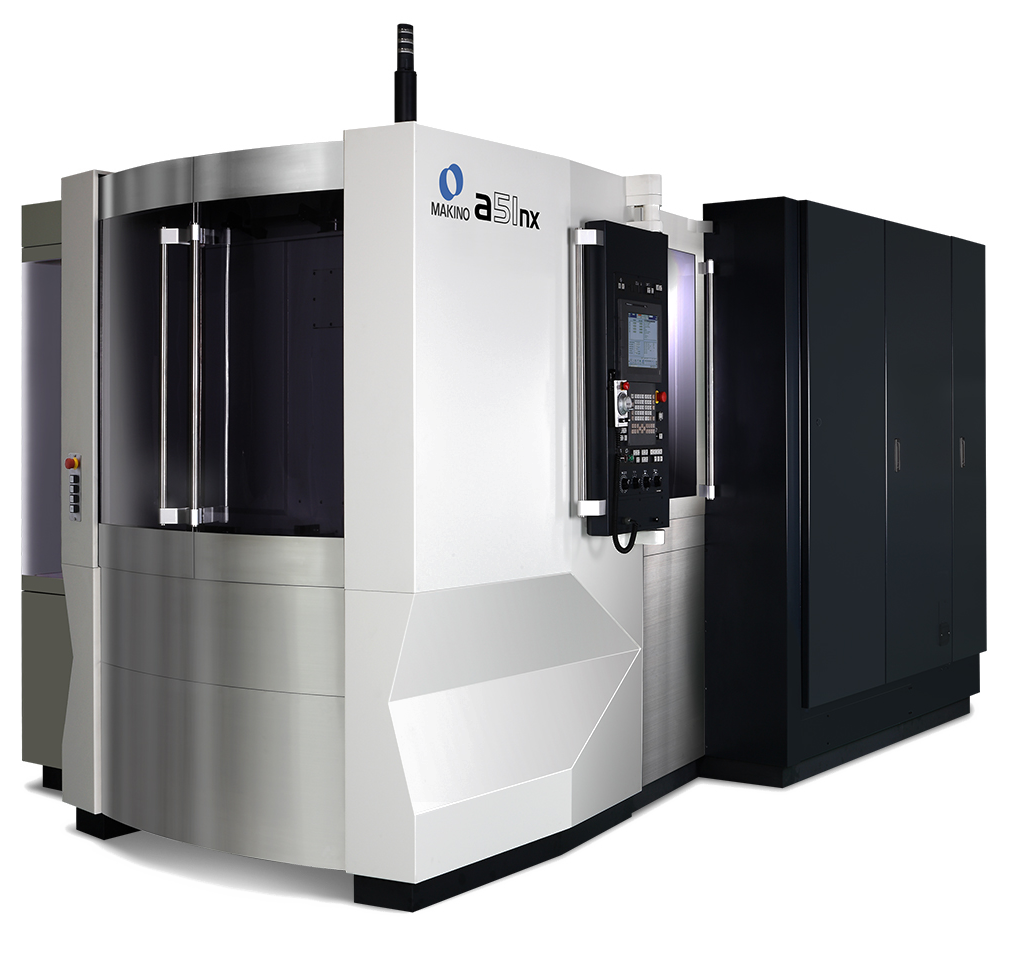 Makino A51NX (Horizontal Milling)
Pallet 15.7" x 15.7"
X 22.0"
Y 25.2"
Z 25.2"
Spindle RPM 14,000 rpm (14K High Torque, 20K)
Rapid Traverse 2,362 ipm
Cutting Feedrate 1,968ipm
ATC Capacity 60 tools (optional 40, 134, 219, 313)
Tool to Tool 0.9 secs
---
Doosan HP5500 Twin Pallet HMC
Travel X31.5", Y27.6", Z29.5"
60 Tool Capacity
Max RPM: 10,000
1,000 PSI Coolant thru Spindle
Renishaw Tool and Part Probes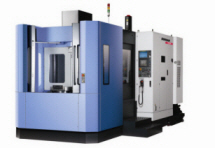 Kuraki CNC Model# KBT-11WDXA
Travel X78.5", Y59", Z50", W22"
60 Tool Capacity
Max RPM: 2500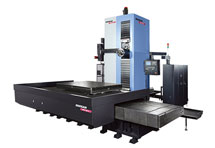 DBC 110II
Travel X98.43", Y78.74", Z59.06", W21.65"
Table Size 52.12" x 70.87"

---
Vertical Machining Centers
Doosan DNM 400 II
Roller LM Guides
Travel X30.000", Y17.100", Z120.100"
Max RPM: 8,000
Hitachi Seiki VM-40
Dual Pallet Changer
Travel X21.75", Y17.5", Z16"
Max RPM: 12,000
Matsuura MC760V
Travel X30", Y16", Z20"
Yasnac MX2 Controller
Max RPM: 4500
Doosan MV 6030
Travel X60", Y30", Z24"
Max RPM 12,000
1,000 Thru Spindle Coolant
Doosan DNM 650
X26", Y50", Z25"
Max RPM 12,000
1,000 PSI Thru spindle Coolant
Doosan DT 360D Rotary Pallet
Travel X20.5", Y14.2", Z13.8"
Max RPM 12,000
Air Thru Spindle.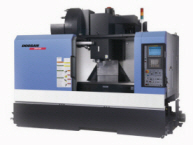 ---
Saws
Dake-Johnson Vertical Band Saw
Model V-24
Metora Horizontal Saw
Model VMB280
Johnson Horizontal Saw
Model H-250-SA
---
Heat Treating
Lindberg Heat Treating Furnace
BlueM Lab Ovens (2)
---
Quality Assurance
B&S 7200 Series Validator CMM, featuring a 40" x 72" x 20" working envelope, and state of the art Open DMIS architecture.
Sunnen PG-800 Gages (3)
Mahr Federal 832 Dimensionair Gages (2)
Mitutoyo PH350 Profile Comparator
Deltronic DH214 Profile Comparator
Profilometers (2)
---
Finishing
Sandblasting and Glassbead Finishing
Buffing, Sanding, Tumbling and Polishing
Painting
---
Horizontal Boring Mills
Meuser Model # M90BFS-45423
Travel X83", Y72", Z50", W42"
Max RPM: 900
Kuraki Model # KBT-1003W11
Travel X60", Y50", Z40", W16"
Max RPM: 1200
---
Outside Services
When we are not able to complete your order alone, Baron Machine has partners ready to assist us. Whether it's sheet metal, heat treating, EDM, testing, anodizing, or plating, Baron Machine can deliver the finished product to you on time.
---
Miscellaneous
Hansford Davis Key Seater
S/N KIC-1
1/16"- ½" Wide, 8½" Long
Stewart Warner Hard Bearing Balancing
Model DA-1000
24" Dia. Capacity x 55" Long
---
Milling
Alliant E526 / Acu-Rite
3 Axis
Travel: X50", Y25", Z31"
Max RPM: 6000
Alliant B5EC / Acu-Rite
3 Axis
Travel : X30", Y15", Z17"
Max RPM: 6000
Bridgeport / Anilam
Travel X32", Y15"
Max RPM: 3200
Bridgeport / Anilam
Travel X32", Y15"
Max RPM: 3200
DPM / Trak
Travel: X31", Y17", Z23"
Max RPM: 4200
DPM / Trak
3 Axis
Travel: X31", Y17", Z23"
Max RPM: 4200
Trak K4
Travel X31", Y16", Z16"
Max RPM: 4200
OKK MH-4V
Travel: X48", Y16", Z16"
Max RPM
---
4th Axis Ancillary Equipment
ATS Systems Accurock™
Model AR-250
Haas Rotary Indexer
Controller S/N 987
Haas Rotary Indexer with Air Collet
Controller S/N 961131
Haas HA5CB
Brushless Rotary Indexer
Controller S/N 802036
---
Welding
Miller Millermatic MIG
Miller CP-302 MIG
Hobart MIG
Miller Syncrowave 351 TIG
Miller Syncrowave 300 TIG
(2) Lincoln Invertic V350-Pro Pulse Spray Arc
Power Max 1000 Plasma Cutter